This article is to give you the best and easy tricks disclosing the reduce weight lifestyle.
In order to follow a reduce weight lifestyle, learn only these 6 tips which are easy to remember and follow.
1. Nutrition:
Eating healthy should be every ones first priority, if you want to stay fit for longer time by which I mean lifelong.
This means it is only possible to stay fit and healthy and away from any kind of silly hospital visits if you follow a healthy lifestyle, making sure you consume the right food that your body truly deserves.
You must promise you will be determined enough, not to pick those junk food which are only high in calories but have got no nutritional value for your body. So, think twice before you go for a McD's burger or fries.
Grab a plate of fruit salad or make some food for yourself at home which has immense amount of nutritional value. You can try some of my recipes:
Eat more protein as this kind of diet allows to reduce weight faster since it will take longer to digest and lets you feel fuller for long. And you can stay sure of no craving for any junk food. Good sources of protein would include chicken breast, dairy products, seafood, eggs, fish, legumes, lean beef, yogurt and tofu.
Eating protein helps in increase of thermogenesis (it is the process of calories burnt while your body is digesting food).
Across your day, your meal should also include fruits and veggies. So, half portion of your meal should include fruits and veggies as they are high in vitamins, minerals and a great source of fibre required for your gut. A 2-3 servings of fruits and 4-6 servings of veggies can make wonders while you reduce weight through a regular program.
NOTE: Stay away from processed grain products such as white bread and deep fried processed food. 
Limit intake of grain products or those high in carbohydrates to a serving size of 1 ounce or 1/2 cup. Better your understanding about serving sizes or click here for the exact image description on serving size.
To learn about nutrition with a list of essential food, food required in moderate quantity and food that you must limit while trying to lose weight you must visit THE NEW ERA OF NUTRITION FOR WEIGHT LOSS.
2. Metabolism:
A higher rate of metabolism ensures that you can burn more calories than any one else. Learn how to get higher metabolic rate which also depends on genes, body weight, body fat% and calories taken in and burnt out.
3. Exercise:
To burn calories in a way that you not only lose fat but also build muscle and so reduce weight faster, you must combine cardio, aerobics and strength training. Make sure all your exercise routine is performed at a high intensity.
Let me share a simple fact for you to understand the intensity at which you workout. If you are running out of breath while doing your workout then you are at high intensity. Whereas, if you can still talk while you workout you are doing a low intensity workout which takes longer time for you to lose weight.
Cardio could include below exercises:
Each done for 30 seconds and the entire routine repeated for 3 sets will give great results.
Power skip
Stair climb
Running
High knees
Inchworm
Butt kick
Jumping jack
Mountain climber
Tuck jumps
Burpee
Single-leg burpee
Squat jump
Skater's lunge
Plank jacks
Bicycle
Sprinter sit up
You can also check for the best exercise routine for weight loss which I am sure will not let you get bored of workouts any more and the best part is you don't need any equipment. These are the exercises that have helped me and surely bring wonders to your the journey to reduce weight.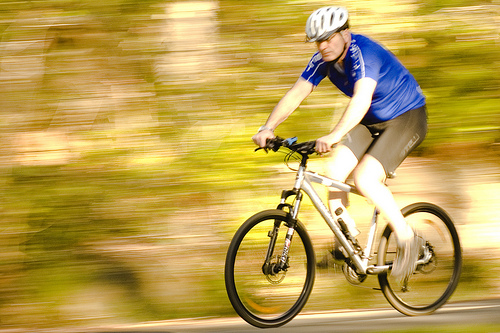 Aerobics could include exercise routines that raises your heart rate and burn calories. They require more oxygen during your workout and allows your metabolism to go at a peak level even at resting phase after workout (for even 20-24 hours). These could be:
Running
Walking fast
Swimming
Biking
Aerobic dance classes
Strength training would include exercises that will boost your metabolism when your muscles contract more and burn much more calories when they rest. These workouts also increase the size of your muscles and helps in a faster metabolic rate. These would include:
Body weight workouts
Yoga
Pilates
Increasing activities during the day is another easy way to ensure that you burn more calories which would include activities like:
Walking
Taking more steps to communicate with colleagues
Climbing stairs every time instead of taking lifts
Parking your car or bike far away from the company gate
Remember, when your body gets used to a routine workout you will notice that you reach weight loss plateaus, and to deal with such situations it is easy when you change your workout or exercise patterns and also increase the duration of workouts at least by 15-30 minutes every day. Try and mix -match your workouts:
Walking slow for 10 minutes, then speed walk for 20 minutes, aerobics for 20 minutes and then strength training for 30 minutes and then end up with stretching or yoga for 10 minutes
Next week or after 2-3 days, you could start with yoga and then end with your slow walk (doing the above workouts in a reverse direction).
The slight change in your workout routine will make sure that you do not get stuck in any kind of plateau and also allows you to stay away from boredom of doing the same workout.
4. Track your weight loss:
Measure your weight in a weighing machine [every alternate day]
Measure your inches [every month]
Measure your fat % and BMI (Body Mass Index) after every 3-4 months
Consult your doctor if you have difficulty losing weight. It could be health condition that does not allow you to lose weight.
Make sure you intake the right amount of calorie from the right food as per your weight.
5. Sleep hours:
It is recommended to sleep for 7-9 hours during the night and during this time do make sure you are away from any light or sound source like electronics that might disturb your sleep.
6. Stay motivated:
Start your day with a motivational video or a talk with your partner or try creating a health and fitness loving group so as to stay motivated about your weight loss program and even to maintain your weight that you have recently lost.
I always listen to motivational videos and then kick start with my morning workouts. Also love watching fitness and healthy nutritional plans to make sure that I must maintain my weight which I achieved after a long hard work.
And yes keep reading articles for weight loss like this one to stay inclined and moving towards your target weight.
If you are interested in the exercise routine you can visit here to get an entire weight loss workout plan for a week that includes cardio, strength and power workouts.
Keep coming back for more as I want to share everything I learn while I follow my lifelong fitness program. Stay fit and eat healthy.